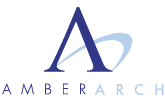 Data removal -
If you wish to be removed from our mailing list, please log in and change your account settings. If you wish for your details to be completely removed from the system please notify Pamela, pamela.butterfield@amberarch.com.
We are looking to recruit shoppers who live in Germany. If you know anyone who lives in Germany who would be interested in working with us, please let us know or encourage them to sign up. If you recommend a shopper who lives in Germany, you will receive a £10 bonus when they complete their first successful mystery shop in Germany



We are looking for shoppers with airport airside passes for some future visits. If you have airside access can you email pamela.butterfield@amberarch.com and let her know which airport it is for please.
EMAILS - In order to receive shop offer emails you will need to have verified the email address you signed up with. Can all shoppers please check they have done this. If you are not sure you can log on to your profile and log and there will be a message at the top of the page explaining you need to do this if you haven't already. Also, check your email settings to ensure emails sent via Sassie do not go into your Spam folder. You may be missing out on shop offer emails otherwise.
JOB COMPLETION - Please be aware that a job is not complete until you have correctly filled the report and submitted it (and sent video if applicable). This should be done within 24 hours of the visit. Failure to do this may incur a financial penalty. If you are going to experience any kind of delay just let us know.
MULTIPLE ACCOUNTS - Please note that you must only have one account with Amber Arch, in your own name, using an accurate profile. Duplicate accounts will be deactivated, any work currently assigned will be removed and you will no longer be eligible to undertake work for us. If you think you may have signed up more than once by accident, please let us know which account you would like to keep and we will deactivate the other for you.
SHOPPER PROFILE - There are extended shopper questions on your profile, these must be filled out before you can assign any work to yourself. One asks if you have covert equipment (this is not a camera phone) and the other requires you to upload a photo of yourself.
GEO-VERIFY - We have a new app for your Android/Smart/IOS phone which enables you to verify your location when mystery shopping, to prove you were at the correct location. This is a great way of mystery shopping, and will help increase your shopper grade.
If you require further information regarding our payments and procedures, please
click here.





Get shop offers sent to your mobile device for FREE!



Learn more