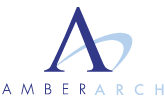 We are currently working reduced hours in the office. If you have any questions about an assignment, please email stephanie.daniel@amberarch.com or pamela.butterfield@amberarch.com and we will get back to you as soon as possible, if your query is urgent you will find a contact number on your report.


If you have any other queries, please email Steph or Pamela (addresses as above) and we will contact you as soon as possible.


We wish you all the best, stay safe!



Amber Arch staff are here to help you with your visits and any queries you may have. We aim to be as polite and helpful as possible. However shouting, swearing, insulting or aggressive behaviour towards our staff will not be tolerated and will result in termination of the conversation. We reserve the right to deactivate the account of anyone who is considered to be aggressive or abusive.
PAYMENT:
If you require further information regarding our payments and procedures, please
click here.
EMAILS:
In order to receive shop offer emails you will need to have verified the email address you signed up with. If you are not sure you can log on to your profile to check. Also, check your email settings to ensure emails sent via Sassie do not go into your Spam folder. You may be missing out on shop offer emails otherwise.
MULTIPLE ACCOUNTS:
Please note that you must only have one account with Amber Arch, in your own name, using an accurate profile. Duplicate accounts will be deactivated, any work currently assigned will be removed and you will no longer be eligible to undertake work for us. If you think you may have signed up more than once by accident, please let us know which account you would like to keep and we will deactivate the other for you.